Hidalgo County's Experienced Criminal Defense Attorney
For over a decade, Abiel Flores has been working as a criminal defense attorney in Hidalgo County, defending Texans who have been wrongfully accused as well as fighting for reduced charges, where applicable.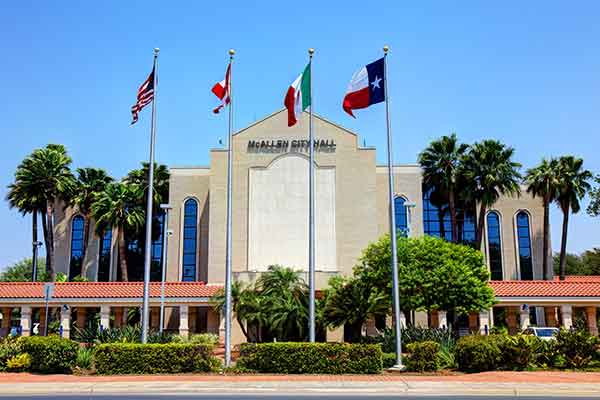 Our Service Areas
The Law Offices of Abiel Flores, PLLC also provides other legal services to help with a wide range of matters. Assisting communities in the southernmost tip of Texas, our law firm regularly serves clients in these areas:
McAllen
Pharr
Edinburg
Mission
Alamo
Donna
Weslaco
Mercedes
Progreso
La Joya
Sullivan City
Faysville
McCook
Elsa
La Villa
Hargill
Linn
And more …
Other Ways We Can Help
In addition to serving as a skilled criminal defense attorney, Abiel Flores and his legal team can help in many other ways. Our legal specialties include:
Real estate law
Probate
Estate planning
And more …
If you are searching for a knowledgeable, hardworking legal team that will look out for your best interests and provide the customized services you need, turn to our law firm. From legal guidance to courtroom representation, we will fight for your rights and stand up to the challenge to defend you.
Our goal is to help you successfully resolve your legal matters in the most efficient manner possible, so that you can get on with your life and be there for the people who depend on you. We will do our best to guide you towards a resolution that can be favorable to you, now and in the future. Let our legal team do its homework to help you achieve a better outcome.
Contact Us Today for a Free Consultation
Whether you are facing criminal charges or need legal help in other areas, turn to The Law Offices of Abiel Flores, PLLC to schedule your free, no-obligation consultation. Get the process started by filling out our online contact form or calling us today at (956) 630-7777.
Local Reviews
The Law Offices of Abiel Flores Rated 4 out of 5 stars based on 4 customer reviews